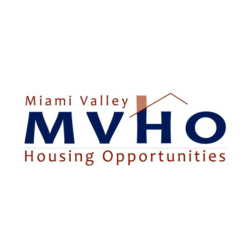 Part-Time Cook
Dayton, OH
New Hope Villa (NHV) is now hiring a Part-Time Cook.

The primary purpose of this position is assist the New Hope Villa Lead Cook with cooking and preparation of food items for assigned MVHO properties; ordering and verifying quantities and specifications of orders; maintaining facilities in a sanitary condition. Perform other duties as assigned.

ESSENTIAL JOB DUTIES

• Follow standard menus and recipes to create breakfast, lunch, dinner and snack for assigned residents.
• Incorporate donated items whenever possible while maintaining the creation of healthy meals that meet the specific needs of each individual tenant as the priority.
• Use all standard kitchen equipment in food preparation and service. (Food preparation includes cutting, cleaning, cooking, assembling and presenting all food items.)
• Follow standard kitchen safety practices to insure the safety of yourself, fellow kitchen staff and others.
• Set up trays, carts, and food line in dining area for appropriate distribution at each meal or snack.
• Determine appropriate portions and serve three meals daily on the serving line.
• Assist the NHV Lead Cook in the planning of weekly meals.. Prepare as needed the day before to insure healthy and timely meals for the following day.
• Assist with the creation of supply/grocery lists.
• Inspect and store inventory upon arrival.
• Insure that food and equipment is secured.
• Clean and/or direct cleaning of work area and dining room.
• Wash all equipment, utensils and cooking/preparation surfaces.
• Establish a professional rapport with residents and help them as needed to participate fully in each meal or snack.
• Work with program staff to plan special meals or snacks for holidays or special events. These may also include family or other guests.
• Monitor resident behavior and notify case management and/or MVHO of any concerns





About us:
Established in 1991, Miami Valley Housing Opportunities is a 501(c)(3) nonprofit organization that serves the housing needs of many of our community's most vulnerable citizens. We provide appropriate, safe and affordable housing for many who would otherwise be homeless.
MVHO owns or manages more than 500 rent-subsidized, service-supported housing units located throughout Montgomery County.

We also manage federal rent subsidies that allow us to serve more than 450 formerly-homeless persons, helping them to remain stably housed in apartments owned by private landlords.We work collaboratively with other social service providers in our community to make sure our tenants are linked with the services they need.

MVHO also operates the local Projects for Assistance in Transition from Homelessness (PATH) Program, through which our outreach team works with people who are currently homeless and living on the streets, to help them along the path to becoming stably housed.

It is the policy of Miami Valley Housing Opportunities that no person shall be subjected to employment discrimination based on veteran status, uniform service member status, race, color, religion, sexual orientation, citizenship, national origin, age, physical or mental disability, genetic information or any other protected class under federal, state or local law.

14411